MEET THE TEAM
Expertise in the live performance industry spanning over 50 years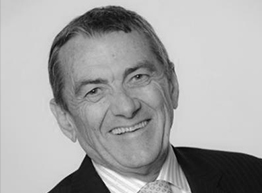 Andrew Guild has been involved with the production of ballet, circus, classical music, folk dance, ice spectaculars for over 50 years. He chooses to live in Melbourne and is happy to travel to seek out new talents, new thrills and entertainments that will appeal to audiences wherever there are beautiful theatres, magnificent concert halls, spectacular big tops and vast arenas. Andrew worked closely with the Edgley organization as executive producer for tours, such as The Royal Ballet, The Great Moscow Circus, Torvill and Dean, The Bolshoi Ballet and quite literally hundreds of internationally famous attractions.
Andrew's journey in the world of entertainment started when he sought out a school holiday job by auditioning for the very first Australian production of Lionel Bart's ground-breaking musical Oliver. A year playing the Artful Dodger, then more juggling of school and theatre work and finally, an invitation to join the Edgley show business family where he stayed as a partner for over three decades.
During Soviet times, Andrew made over 250 visits to Moscow and travelled extensively throughout Russia and the Soviet States. He estimates he has been involved with over 7,000 performers visiting Australia, New Zealand and South Africa, as well as many East Asian countries, including China, Hong Kong and Singapore.
Andrew lives in Melbourne and is happy to travel to seek out new talents, new thrills and entertainments that will appeal to audiences wherever there are beautiful theatres, magnificent concert halls and spectacular big tops, or, arenas.
In 2014, Andrew, together with Theatre Tours International partner Simon Bryce, had great joy in presenting the BBC sensation Mrs. Brown Rides Again starring Mrs. Brown's Boys. The show's historic success was repeated when Mrs. Brown's Boys returned in 2016 with a second play – Good Mourning Mrs. Brown.
2017 was a huge year with a tour of the Great Moscow Circus in South Africa; The St Petersburg Ballet's sold-out tour in Asia, Australia and New Zealand, and Shanghai Ballet performing Derek Deane's magnificent Swan Lake in Melbourne.
2018 and 2019 saw more ballet and circus tours in Singapore, Hong Kong, Sydney, Auckland, London and Dublin.
Andrew is proud that in 2022 and 2023 he and Simon will bring the United Ukrainian Ballet to Australia and the Estonian National Ballet to Ireland.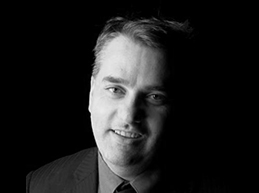 Simon Bryce has spent the past 27 years working as a marketing consultant, executive producer and promoter of live entertainment.
He has worked extensively throughout Australia, the United Kingdom, USA, Asia and South Africa. As a marketing consultant, he has developed and implemented marketing campaigns for many leading entertainment brands, including Hi-5, Andrew Lloyd Webber's Really Useful Company, STOMP and the Moscow Circus.
As an executive producer, Simon's credits include Slava's Snowshow (New York, Chicago, San Francisco), Too Far to Walk starring Prunella Scales (London) and the Ensemble Theatre production of End of the Rainbow starring Caroline O'Connor (Sydney Theatre Royal and Edinburgh).
Simon co-promoted two Australasian tours of the smash hit television show Mrs Brown's Boys. It would become Australia's biggest grossing live comedy show selling out over 80 arena performances with a gross exceeding $50 million dollars.
Simon has collaborated successfully with Emma Powell on the international touring comedy show Busting Out! – the comic take on the female body politic which sold in excess of 250,000 tickets across Australia, New Zealand and the UK. Other career highlights include marketing the first tour of Madame Tussaud's in 160 years, which sold over half a million tickets in his hometown of Melbourne, and Michael Edgley's and Andrew Guild's presentation of the English National Ballet's arena production of Swan Lake which became the highest selling ballet in Australia's history.
It was from this experience that Simon would go on to become a lead producer of ballet presenting the St Petersburg Ballet Theatre and guest stars from the Bolshoi Ballet throughout some of the world most iconic cities with record breaking seasons in London, Sydney, Cape Town, Singapore, Hong Kong and Dublin.
Simon who co-owns a 1,600 seat Big Top with his business partner Andrew Guild has presented a variety of circuses across Australia, South East Asia and South Africa selling close to 500,000 tickets.
In 2020 Simon moved to Brisbane combining his producing activities with management of Brisbane's iconic Twelfth Night Theatre.
He is currently co-producing with Phil Bathols the Australian tour of Classic Rock Live. In 2022 with TTI he will present The United Ukrainian Ballet in Swan Lake.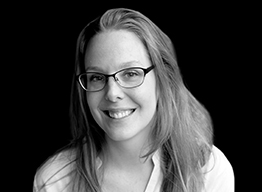 A graduate of the Western Australian Academy of Performing Arts, Lizzie was the Deputy General manager of Australia's oldest working Edwardian theatre, His Majesty's Theatre, where career highlights include introducing Sir Ian McKellen to bush mistletoe while travelling through Kalgoorlie.
Since joining Theatre Tours in 2014, Lizzie has been involved with a diverse portfolio of attractions including 51 Shades of Maggie Muff, Mrs Brown's Boys, Black Voices, Zirk! Circus and Shanghai Ballet, to name but a few.
When not on tour in London, Singapore, Hong Kong, Macau, South Africa, New Zealand or Australia, Lizzie calls Sydney her home. She is currently working on the Australian tour of the remarkable United Ukrainian Ballet along with the Estonian National Ballet in Dublin and Classic Rock Live across Australia.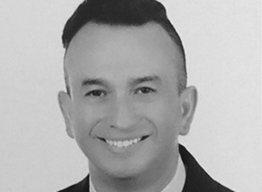 Joining Theatre Tours International in 2010, Jorge brought with him immense experience from the hospitality and communications industries.
Originally from Bogota, Colombia, his Spanish language skills have seen him spearhead the company's move into South America.
Jorge has been active in managing the marketing campaigns for a number of the company's productions most notably for the smash hit show, Busting Out!
In 2016 and 2017, Jorge was also seconded to Theatre Tours International's Moscow circus tour in South Africa where his talents assisted in bridging the gap between the Russian performers and the programme's Spanish guests and managing the travel and accommodation needs for 70 people on tour.